Sugarloaf Class
Hi Sugarloaf,
I have been missing you all very much! I would love to hear what you have been up to and how you have been staying busy during this strange time.
This home page will be updated with activities that can be done throughout the week such as times table focus and spellings. I will also be putting work up for each day on the tabs labelled Monday- Friday! I would love to see all of your amazing work, feel free to send me a picture or even type your work up!
All work can be sent to: y5@sfdprimary.co.uk
Make sure you are continuing to read for at least 20 minutes everyday! I have been checking Epic! and lots of you are going above and beyond this. I'm so proud of you. If you still need a link to allow you to access Epic! at home please let me know.
If any of you have read a book on Epic! that you really enjoyed, please send me a quick blurb or review and why you enjoyed it so I can share it with your classmates!
This week's book feature is called:
This book is a non-fiction text that tells a story about a rescue dog and his owner through poetry. I recommend this book for anyone who is looking to read a new type of text or anyone who enjoys poetry. The story is action packed and leaves the reader wondering what will happen next.
___________________________________________________________________________
Wow Work of the Week
Thank you to those who have been sending me photos or typed versions of their work. I am so proud of how well each of you have been doing!
Sam Recycling Project
Jeremy Character Description
Rafiat Climate Hero Summary
Albina Science
Sam Character Description ___________________________________________________________________________
Spelling Focus
This weeks focus will be words with -ent and -ence endings.
Remember to use strategies used in class to learn these words, such as, cover, spell, check/ rainbow writing/ repetition or get a family member to test you!
Focus: ent, ence endings
innocent
intelligent
different
decent
frequent
confident
obedient
innocence
intelligence
difference
confidence
obedience
How many other ENT or ENCE words can you think of?
___________________________________________________________________________
Times Table Focus
This week we are going to focus on our 11 times tables.
Patterns in multiplying 11's:
The ones place and the tens place for all multiples of 11 under 100 are the same.

The ones place increases by 1 each time and then starts again after 0.

Each multiple is one less away from the next 10. 11 is 9 away from 20, 22 is 8 away from 30, 33 is 7 away from 40, and so on.

After 110, the next multiple is 121 and the pattern starts again.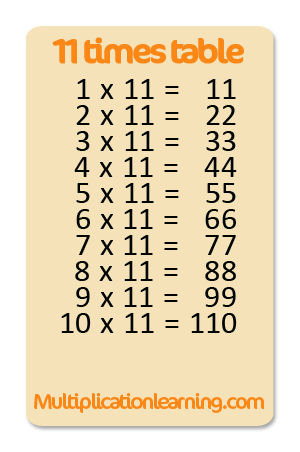 Challenge: Once you feel confident test your skills on Hit The Button! Click the link and then choose 11 x tables. Once you've mastered responding with the answer, play "hit the question" to challenge yourself.
__________________________________________________
Extra Task:
Above is a song titled: Global Warning. Can you compose your own song about conservation and making a change in our environment?
I have also left the link for Dance Mat Typing below, incase you would still like to practice!
Thank you to those who have been keeping up with tasks and have been sending me work. I love seeing all the awesome writing/ maths and creations you are all doing. Keep up the awesome work year 5's!
Miss Pritoula